17 years of building & maintaining customers' trust
With a customer-centric business strategy, the Company has strived to "Let's do Good" to serve millions of Vietnamese customers for years. Shinhan Finance is continuously researching, developing, diversifying financial products, responding to consumption needs of customers. The company has also successfully launched several flexible financial programs and solutions to support more than 1 million local customers fulfilling their dreams and life quality enhancement.
After 17 years of operation, the Company has developed a nationwide business network with 10 branches, 26 service introduction points, and a thousand of employees and sales agents, thereby, helping customers easily access and choose financial products and services. Shinhan Finance also continuously expands its network of strategic partners such as Mastercard, Grab, ZaloPay, MoMo, Shopee… to deliver convenient and value-added experiences to customers. Particularly, Shinhan Zone program has cooperated with more than 150 brands, stores, multi-field partners, meeting the needs of consumer shopping, tourism, resort... for The First credit cards' owners across the country.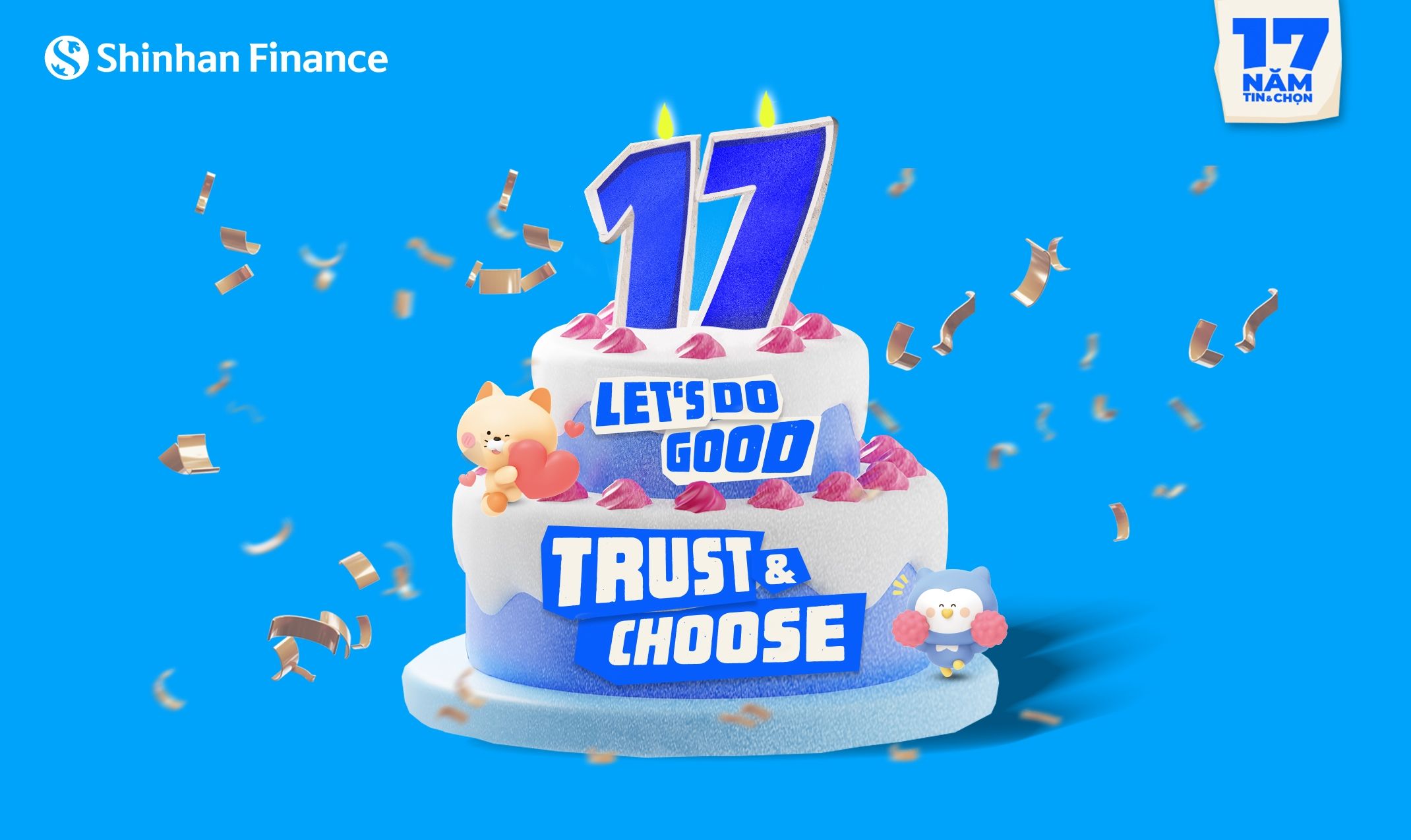 In addition, Shinhan Finance has made efforts to build a more user-friendly financial experience journey for its customers through digital transformation initiatives. One of the typical achievements is the iShinhan mobile application which greatly facilitates loan and card registration process, offering customers in-app after-sales services through modern and convenient digital solution. Since its launch, iShinhan has continuously been enhanced and improved, offering customers a seamless experience and safe in digital environment.
Shinhan Finance's efforts on innovation and creativity have been recognized through many prestigious awards. In 2022, iShinhan mobile application is honored to be voted "Top 10 Trust Products" – "Digital Finance, Digital Technology Products, Education" awarded by Vietnam Economic Times (VNEconomy). Shinhan Finance was also honored by the Vietnam National Credit Information Center (CIC) "Typical unit in credit information activities 2022". The company is also one of the few foreign-invested enterprises selected by prestigious agencies and organizations such as the Viet Nam Banking Association (VNBA), the Viet Nam Competition and Consumer Authority (VCCA) in communication activities on sustainable financial solutions and protecting the interests of domestic consumers.
17 years of cultivating trust in the community
Along with building and strengthening business trust, in the past 17 years, especially since the brand name change (in 2019) to step-forward to the new Chapter, Shinhan Finance has implemented many activities towards sustainable development for the community.
Prominent among them is the "Fulfil Your Dreams and Happiness'" Journey. The activity has been implemented since 2019 and has spread to 11 provinces and cities in Vietnam, donating 64 bookcases, 24,625 children's books and renovating 11 children's reading rooms at provincial and city libraries. Shinhan Finance also cooperates with the Red Cross, joining hands to bring hope and life to the community through the Blood Donation held annually in many provinces and cities throughout the country. Over 4 consecutive years, Shinhan Finance members have donated 794 units of blood (equivalent to 209,200ml of blood) to the community. Every year, Shinhan Finance also represents Shinhan Card (Korea) to share cultural values and support the community through the Good Hallyu Project to donate thousands of health care kits, briefcases, pens.... for disadvantaged pupils in Vietnam. Especially recently, Shinhan Finance has partnered with Shinhan Card to cooperate with UNICEF (Korea) to support digital training for children in Vietnam, especially those in disadvantaged areas.
It can be said that 17 years of operation in Vietnam is 17 years of effort to preserve the trust sent by Vietnamese consumers. Mr. Chun Young ILL, Deputy General Director of Shinhan Finance share: "As a financial company from Korea, Shinhan Finance always strives to deserve the trust of Vietnamese customers. We have implemented continuously innovation, products enhancement, service quality improvement, focusing on digital technology investment to offer optimal utilities, and increasing experience to customers, partners and the community. At the same time, Shinhan Finance always perseveres with its sustainable development strategy, balancing business growth and corporate social responsibility with the local community."
Gratitude for 17 years of attachment and companionship
To express our sincere gratitude to all customers who have trusted and accompanied the Company for the past 17 years, Shinhan Finance cooperates with several major partners to explore privilege programs when using THE FIRST Credit Card and debt payment. Accordingly, customers will receive discounts of up to VND 100,000 when shopping on the Shopee app and enjoy discounts of up to VND 100,000 when using the Grab hailing services (GrabBike & GrabCar).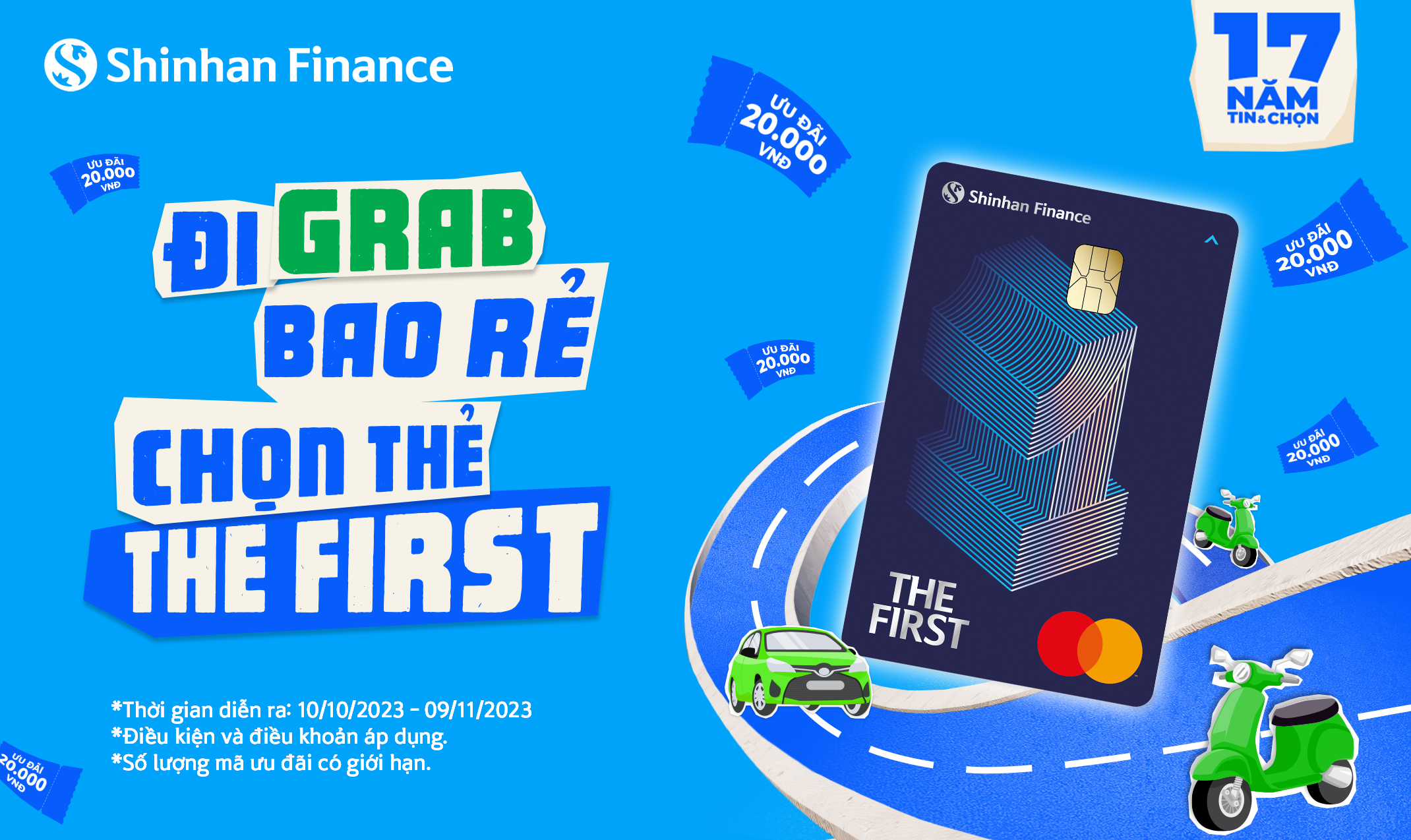 Especially, during the 3 exclusive days (from October 9 to 11, 2023), Shinhan Finance customers will receive a special 2% direct discount up to a maximum of 1 million dong for ones who pay loan and card debt with minimum amount 2 millions dong by ZaloPay through iShinhan mobile application and Shinhan Finance website.
With a series of programs to celebrate 17 years of service, Shinhan Finance hopes to continue to receive companionship and together of customers, partners, and the community in the "Let's do Good" journey with the company in the coming time.