Dear valued customers,
According to provided information by customers, some people introduced themselves as employees of Shinhan Finance Vietnam who can support quick loans at low interest rates and with online contracts signing.
Particularly, these scammers use websites named "SHINHAN Vietnam" and fake domain names with the word "shinhan" or combined with "tai chinh" (finance) and "bank" to promote, offer loans, collect customer information, instruct procedures and loan processing to customers. Please refer to the illustration in this article for more details.
Shinhan Finance would like to announce that our loan and credit card online application service is only available on the following two channels:
- Official website: www.shinhanfinance.com.vn
- Mobile application: iShinhan
The online loan agreements signing, if any, is also implement directly via video by our underwriters, which is only available on iShinhan mobile application and complies with strict authentication requirement of local authorities.
Please kindly note that providing personal information to scammers will lead to the risk of unauthorized use of the information for illegal activities.
Shinhan Finance recommends that when there is any suspicion of being approached by scammers, customers immediately stop interacting and check with us by one of the following ways:
- Contact the official hotline: 1900 5454 49
- Customer care email: [email protected]
- Zalo: https://bit.ly/ShinhanFinance-...
- Facebook: https://www.facebook.com/shinh...
In case the customer has sent any information to the scammer, please quickly report to the Police for support.
We will take legal steps in accordance with the provisions of law against any organizations or individuals who illegally use Shinhan Finance brand for scamming.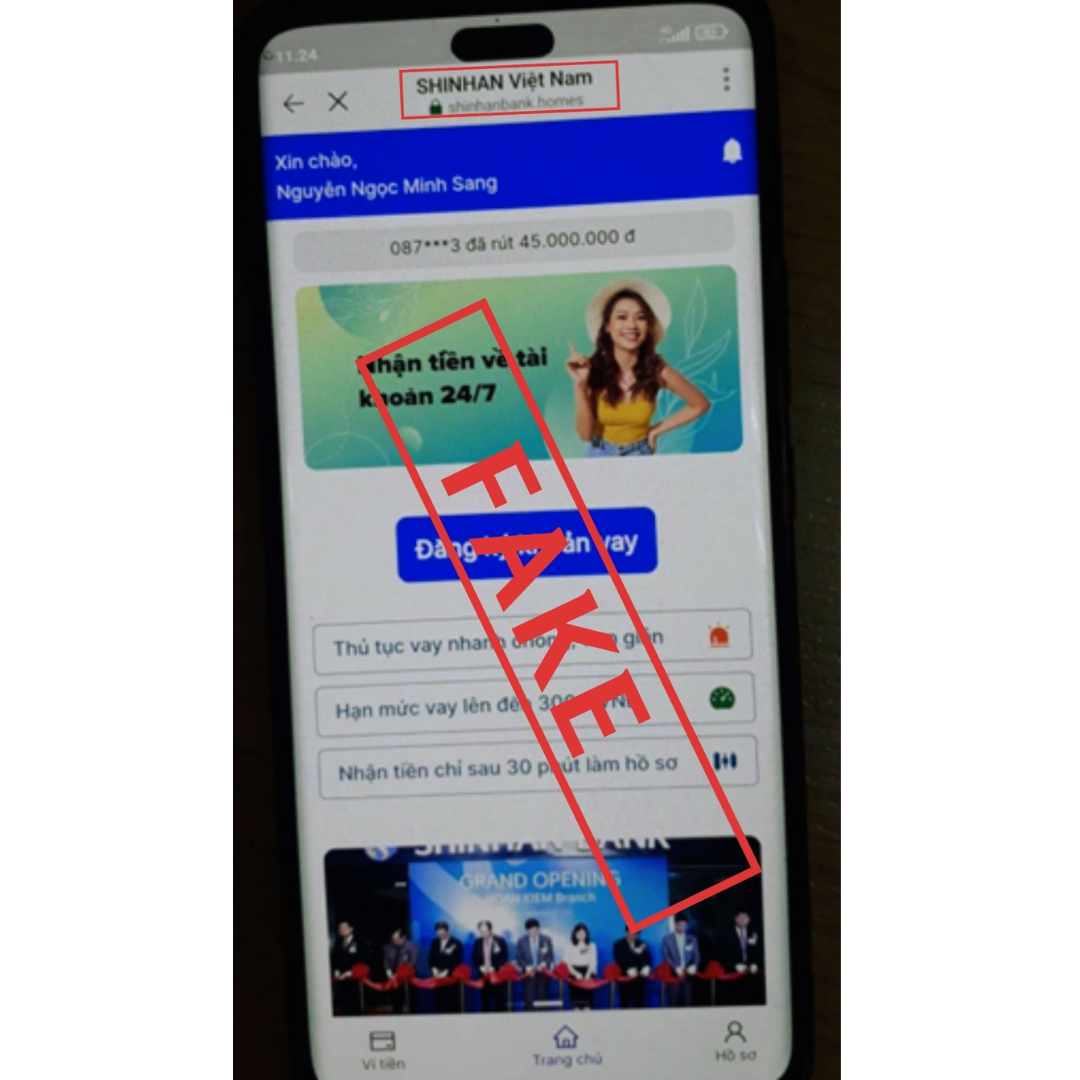 Images: Scammer used fake website and faked domain of Shinhan Finance brand
Shinhan Finance is a consumer finance company licensed by The State Bank of Vietnam, we publish official and trusted information about all products, services and processes at:
iShinhan mobile application: