Since May 2022, Shinhan Finance has officially launched iOTP function on iShinhan app.
IOTP is the code to verify transaction on iShinhan app and is activated right on iShinhan. This solution marks the digitalization stage in the progress of delivering a better customer experience in Shinhan Finance.
There are 3 typical advantages of iOTP over SMS OTP:
More convenient: All transactions are taken place on one screen of iShinhan. Users do not need exiting the main screen to check SMS OTP.
More secured and safer: As iOTP code is displayed right on iShinhan, it will avoid the case of information stealing from SMS by harmful software. Each mobile device requires iOTP activation separately.
Borderless connected: With iOTP, you can make your transactions when being outside the coverage area and could not use SMS.
Instructions to activate iOTP on iShinhan
You need to update the new version of iShinhan app, then start activating iOTP as following steps: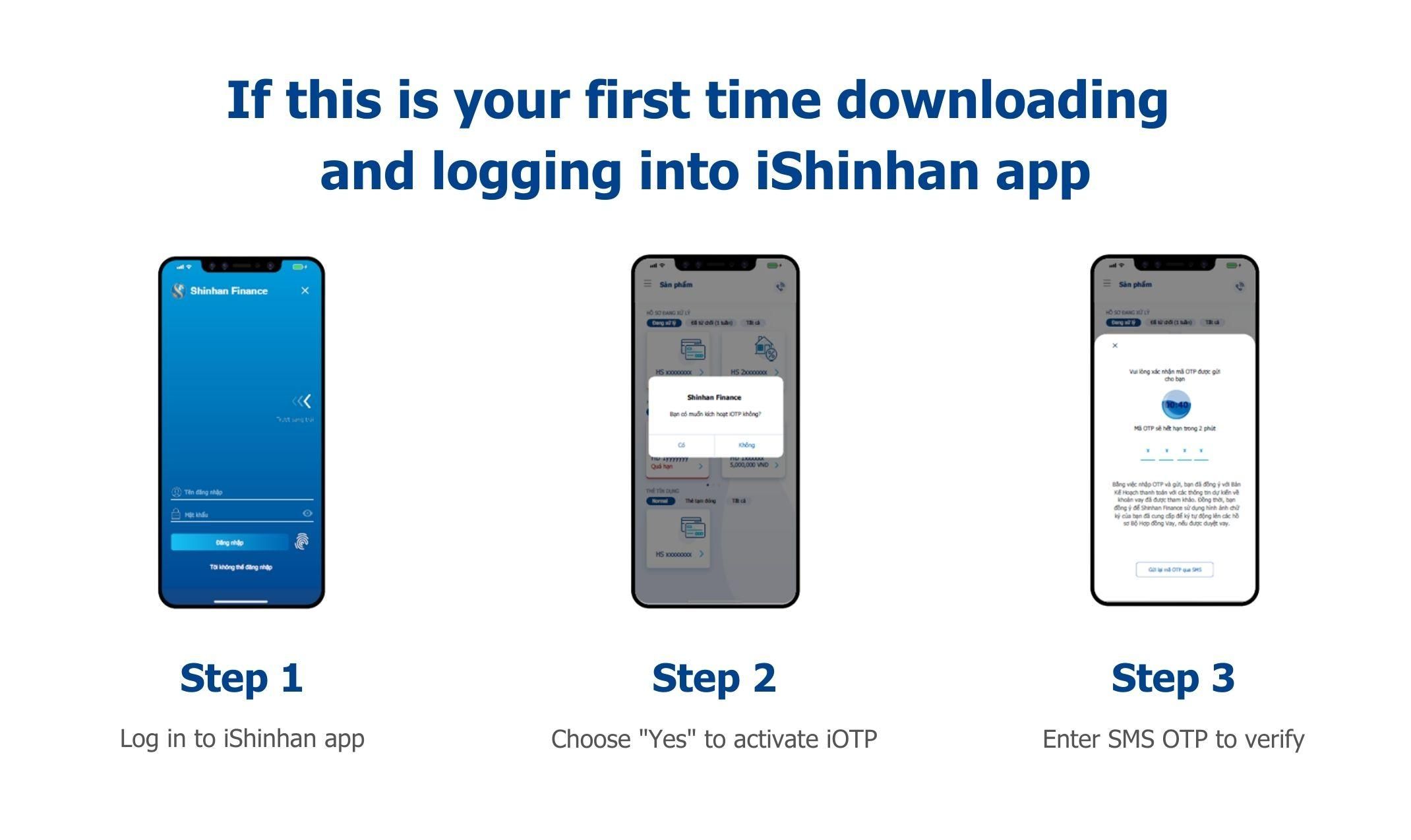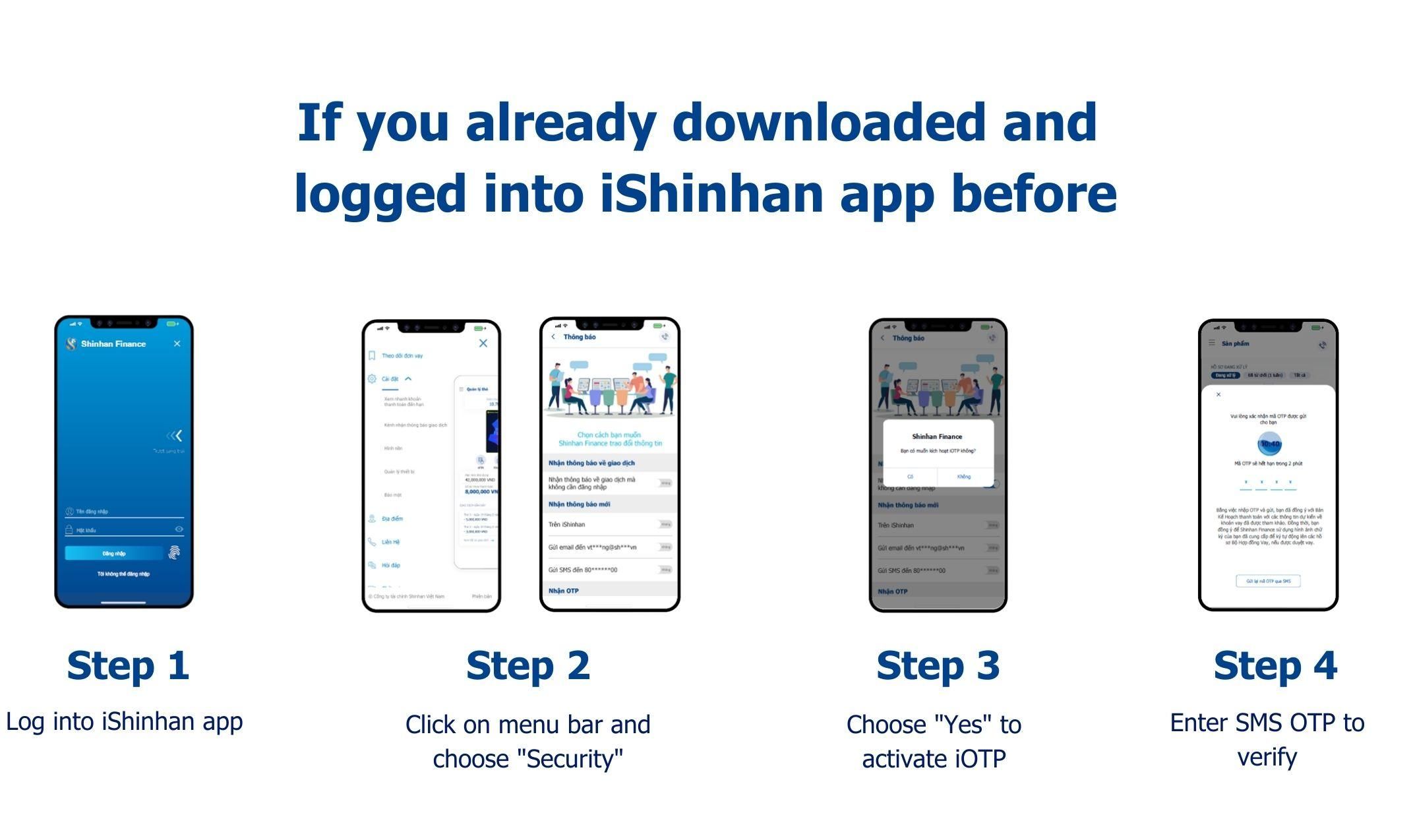 iShinhan is the financial app of Shinhan Finance to manage and conduct loan payment. iShinhan app is integrated comprehensive technology solutions on one digital platform to deliver friendly customer experience. Customers who need financial support can register Shinhan Finance's loan products, check the underwriting process, and pay the debt on iShinhan.
Have you activated iOTP on iShinhan yet? Open iShinhan to experience now!
Scan QR code to download iShinhan app: